News:

One Dance UK launches the first ever One Dance UK Awards
One Dance UK has launched the first-ever One Dance UK Awards. Shortlisted award nominees, awards sponsors and other special guests will join leading lights from the dance sector for a glamorous dinner and awards ceremony which will take place in Leeds in November.
This brand new national awards ceremony will recognise the inspirational work of the many talented and committed professionals working in the dance sector. One Dance UK hopes this annual celebration will mark the excellent work of dance artists, teachers, practitioners, educators, schools, choreographers, companies, venues, scientists, and writers who contribute to the dance sector throughout the UK.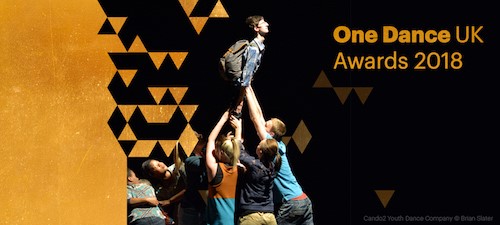 There are 23 categories open for nominations including Outstanding Dance Programming Award, Innovation in Dance Award, Dance Writing Award, Rising Star Award (Dance Teaching), People's Choice Award, and Dance Personality of the Year Award. To see a full list of categories and to nominate an individual or organisation for an award click here.
One Dance UK was established in 2015, after the merger of Dance UK with Association of Dance of the African Diaspora, National Dance Teachers Association and Youth Dance England. Since then, they have continued to support dance artists, choreographers, educators, children, and dance organisation working in the sector to achieve excellence in dance performance, education and management.
You can find out more about One Dance UK by visiting the official website. Any sponsorship enquiries please contact Jessica.choi@onedanceuk.org