News:

Wandsworth Fringe Returns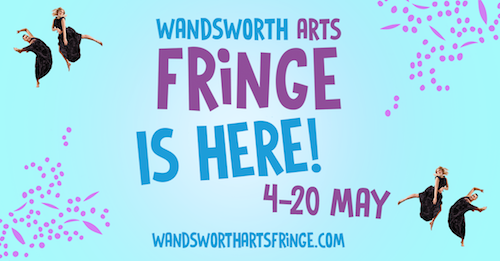 Wandsworth Arts Fringe is returning this May, bigger and better than ever before from the 4-20 May.
This yearly arts and culture programme hosted by Wandsworth Council brings together over 180 creatives in an array of nooks and crannies throughout the borough – some indoor, some outdoor, and some brand new – revealing a Wandsworth you never knew existed.
The festival is emphatically inclusive and welcomes participation from artists across all art forms – including circus, spoken word, comedy, theatre, music, dance and everything in between. This is an opportunity for any South Londoner, or Londoner in fact, to try something new, take creative risks, test new ideas and reach new audiences.
With over 20 dance highlights alone, there's plenty to see including a guided tour of the historic Royal Academy of Dance's studio at the Battersea Square headquarters where you can check out their vast collection of shoes, costume designs and photographs.
You can also see performances of Nikki & JD's Knot, a dance piece featuring two acrobats falling in love – a heart-breaking and funny, modern piece, using powerful acrobatics and movement, Pibroch Tales, an original one-man show delivering an extraordinary fusion of Pibroch scores and witty contemporary dance by Port Dance Theatre Project, and brother and sister duo Emma Lucia Reyes and Emilio Reyes bringing to you an innovative combination of live organ music, rhythmic footwork, dance and video with their piece, Transcriptions set to the music of Phillip Glass.
Perfect antidote if you're looking for some local dance activities this weekend.
Check out the what's on during the festival here.