News:

WEEKLY DANCE GUIDE 23 JULY 2018
Photo: Thick and Tight © Judita Kuniskyte
Monday
For a gloriously eccentric Monday night, head to Wilton's Music Hall for A Night With Thick & Tight. This new triple bill from dance theatre duo Eleanor Perry and Daniel Hay-Gordon brings famous faces to life to reveal the yearnings and imperfections of human nature. A monstrous modernist ballet sees Queen Victoria and Miss Havisham mourn their losses, Marilyn Monroe and Princess Diana find solace in each other in The Princess & The Showgirl, and dancer Julie Cunningham embodies artists Claude Cahun and Marcel Moore to a krautrock soundtrack in solo piece Radical Daughters.
Tuesday
Equal parts theatrical spectacular and social activism, the stereotype-smashing all-female powerhouse that is Hot Brown Honey brings its audacious mash-up of music, dance and burlesque to the Southbank Centre as part of the Africa Utopia season.
Wednesday
Actress Steph Parry made headlines last month when she stepped in for an injured colleague to take a lead role in the West End production of Mamma Mia! She's recently been promoted from understudy to the role of Dorothy Brock in the tap dance-studded classic Broadway musical 42nd Street at Theatre Royal, Drury Lane.
Thursday
Company Wayne McGregor proves that dance is in its DNA with Autobiography at Sadler's Wells, a striking exploration of the body as a living archive set to live accompaniment from electronic music star Jlin. Choreographic innovator Wayne McGregor had his entire genome mapped as inspiration for this piece, and each performance is uniquely decided by a computer algorithm, making this truly cutting-edge contemporary dance.
Friday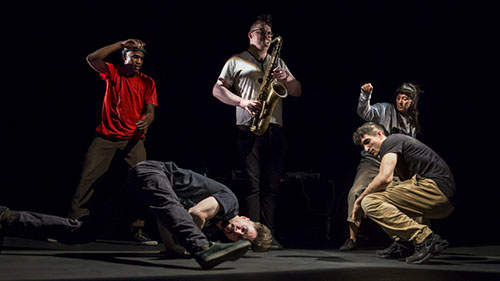 Sadler's Wells makes its debut on the National Theatre River Stage with a weekend of free dance performances and family workshops on the Southbank, showcasing a truly diverse range of styles from hip hop to flamenco, ballroom to ceilidh. Breakin' Convention gets the party started on Friday night with Freestyle Funk Forum, an hour of improvised theatre described as hip hop's answer to Whose Line Is It Anyway?. Other highlights throughout the weekend include an inclusive ballroom workshop led by Step Change Studios and performances from Vidya Patel & Shammi Pithia, Dotdotdot Dance, Company of Elders and The Dance WE Made.
Saturday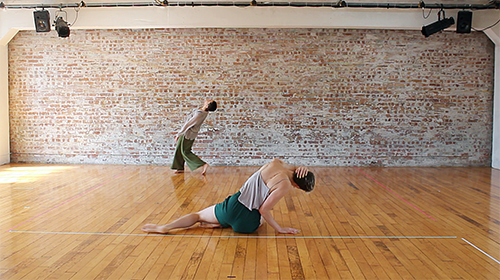 The ANDROGYNY! workshop at Chisenhale Dance Space is an afternoon of dance and discussion for anyone interested in thinking about gender through dancing. Led by Charlie Ashwell and James Morgan, the workshop welcomes performers of all genders and aims to challenge what 'masculine' or 'feminine' dancing looks like.
Sunday
Little Mermaid – The Circus Sensation at Underbelly Southbank is a new adaptation of the beloved fairy-tale from award-winning Metta Theatre, using song and circus to enchant audiences of all ages. It's written and directed by Poppy Burton-Morgan with design by William Reynolds (the team behind Jungle Book) with music by Matt Devereaux.